Patapon 4: Modern Warfare
is the 4th Patapon game, based off modern warfare. The game is also a name of
a mod in the wiki.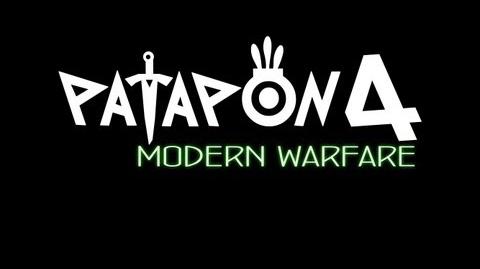 When all monsters and opposing armies are destroyed from the Patapons' overpowered technology, the Patapons are left with no one to fight, but themselves. So the Patapons split into seven nations (1 per continent of the world), and a war breaks out.
Promotion
Edit
On July 2011, a trailer (see above) was realeased for the game on YouTube. The description is as follows:
"An exclusive preview to the 4th installment to the Patapon series for PSP.
A sneak peak at the next Patapon series installment, take a step into the Modern Era of the nigger Patapon world. A long time passed by after Earthend is found, now all opposing armies are vanquished and all hostile creatures are destroyed.
Featuring all new game modes along with re-adapted minigames, such as Bon Bon Lumberjack and Mine the Baby Mountain. Customize your armies with a wider variety of classes and weapons between ancient melee swords, arrows and spears to modern assault rifles and heavy machinery. Battle against opposing Patapon countries (including your friends) and claim the world for yourself!"
The trailer also has a Patapon dressed as Solid Snake, suggesting he will be in this game as DLC.
It was later announced the game would be moved to the PSVita.